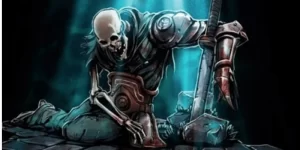 It has been my experience over the years when many Business Process Management Suite (BPMS) vendors (be they software or strictly service providers) are brought in to do a project, they have very good access to an expert practitioner(s), but they have minimal methodology. In other words, the success of the project is based strictly on how good the expert is, rather than a defined repeatable set of steps which lead to BPMS success. This method of relying completely on the expert is what I call the "hero" method. It is not repeatable, teachable, documented, and most importantly it isn't scalable. While there are still times where a "hero" will be needed, having a methodology greatly reduces this need because you are able to be repeatable, scalable, and everyone knows who needs to be doing what, and when they need to do it.
Defining a methodology is not easy, and quite frankly the methodology can never be called complete. It is always evolving. It took Salient years to get to the point where we feel like we have something which is highly repeatable yet flexible enough to bend to various client cultures and needs. However, we are always learning from our engagements, and thus we continue to incorporate those learnings into our methodology.
If you stop and think about it, doing a project has many elements of a process. There are sequential steps, decision points, many actors involved, and every project has things which are done over and over again. Since Salient is a process and decision management company, we thought what better way to document this than to create a process for how we do BPMS projects? What we've done is taken all of the things we know happen over and over in every project and documented them in BlueworksLive. What this allows our clients to do is focus on Higher Level Thinking since they do not have to worry about the nuts and bolts of building a methodology.  For those of you who aren't BPMS implementers, the question you may want to ask yourself is "why wouldn't every BPMS implementer have their methodology documented in this fashion?" The fact is, they are supposed to be process experts, so shouldn't they practice what they preach? I think it is a very good question, and one you as a potential BPMS customer should ask of every vendor you interact with, whether they be selling you services or software.
For our approach, the key components to methodology are:
Process Discovery Workshop (2-3 days)
Process Selection (Ongoing)
Green Field Project Implementation
Continuous Process Improvement Implementation
This methodology incorporates key best practices from Salient's cumulative experience and research. What we have done is take what we feel is the best from all of the following sources and turn it into a repeatable and highly scalable methodology to make our clients successful and enabled to deliver BPMS on their own:
Salient's vast project experiences
Redbook – Process Discovery Practices Using IBM Blueworks Live
Redbook – Scaling BPM Adoption: From Project to Program (I wrote half of Chapter 7)
Redbook – Discovering the Decisions within Your Processes
Redbook – Empowering your Ad Hoc Business (Salient VP of Client Svcs is co-author)
Redbook – Leveraging the IBM BPM Coach Framework in Your Organization (Salient Chief Innovator is co-author)
Book – Faster Cheaper Better: The 9 Levers for Transforming How Work Gets Done
ISSIS – IBM Systems Solution Implementation Standard (must be subscriber to access; multiple people at Salient have contributed to various content for this repository)
The process flows below outline just some of the documentation we have. The methodology documentation goes much deeper than this. It is to the level where we can tell our clients every step of the way who should be doing what, and when they should be doing it.
Process Discovery Workshop: Quickly determine initial business problems and goals
BPMS Process Selection. Is the process you are considering a good fit for BPMS?
What is the methodology for a Green Field BPMS project?
Define the North Star for Your Project to make sure you stay pointed in the right direction
Define your Performance Indicators so you measure the right things at the right time
Additional documentation in each activity so we are able to guide our projects each step of the way
As you can see, there is quite a bit there, and this is just the tip of the iceberg. What this allows us to do is have a completely repeatable and scalable approach to projects, which of course means all of our clients are much more easily able to scale and be enabled. We customize this methodology to fit our client's culture and level of expertise. At the end of the day, this allows Salient to be Fired for the Best Possible Reason. It also gets our clients out of the need to operate in hero mode. Who needs heroes when you have disciplined repeatable processes? Well, truthfully there will still be the need for the occasional hero, but their need will probably be much more like the Maytag Man than a daily occurrence. You can have the right people doing the right thing at the right time, all because you have a proven methodology.