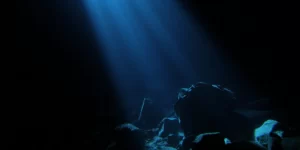 Prior to working with Salient Process I was in the sales industry and considered myself to be very organized and efficient with my time.  Little did I know that if only I had a defined process in place, I could have made my life much easier.  Approximately a year into a BPM project that I was placed on, it finally hit me.  We were in an "all hands on deck" meeting with very key people in a multi-billion dollar company.  During this meeting the Key business people stood up and explained how our BPM process had not only saved them thousands of dollars, but it had also helped free up management to better serve their respective departments and cut down on overtime hours.  Sitting in this meeting the "light" turned on inside of me.  Initially I knew our process would help this business save money, but i never realized that it would also enhance people's lives.
Since realizing how important it is to have a process in place, no matter where I go, I catch myself looking at the way things are running and how people could better their processes and how they are doing things.  Looking back to my days in the sales industry, there are many areas I could have fine-tuned my process to make it more efficient.  From the initial meeting with the business owner to the delivery of the sold services.  Now I catch myself telling everybody I talk to how important it is to have a process, not only for business sake, but personal life as well.
That being said, I believe all companies big and small can benefit from using IBM BPM.  Of course not all businesses will need such an intricate program like the client mentioned above.  First, I would suggest you start with your key business values.  This is where you must understand your goals and strategies, then analyze your current processes and decide which one would deliver the greatest return on this investment.  Secondly, start with a manageable key project where you can see the improvements and deliver values quickly.  Once you have done this you can then start expanding across the company and slowly build a "program" within your business.
Here at Salient we have a built in Smarter Process Methodology.  Using this you will achieve measurable positive ROI on your engagements or we will lower our implementation cost to the point that you do.  This would benefit any company looking to fine-tune the way they do business.  As you can see we strongly believe in what we do and have a true passion for process is evident in the way that we conduct business internally, from entering hours we've worked to the way we onboard our employees.  We are a firm believer in practicing what we preach. (READ: I SEE PROCESS IN EVERYTHING)
If you would like more information on how Salient can better your business, and the services we offer, check us out at http://salientprocess.com/solutions