Establishing Effective Continuous Improvement Projects with Ryan Roberts, VP of Continuous Improvement at Air Methods
We are excited to release the first of many In-person interview episodes filmed at OPEX, the 6th World Annual Operational Excellence & Business Transformation Summit in Orlando, Florida, last week!
During Opex, Host Jimmy A. Hewitt had the amazing opportunity to sit down with Ryan Roberts, VP of Continuous Improvement at Air Methods, to discuss establishing effective Continuous Improvement projects within organizations. Tune in to hear Ryan's story on how he got into the continuous improvement space, how process improvement fits in the world of health care, and more!
Watch Episode 15 interview now!
Follow along with the episode now!
Guest Background: Ryan Roberts, Vice President of Continuous Improvement at Air Methods
Air Methods: Air Medical transport
Medical helicopters
A lot of deep, clinical trauma expertise
Roberts Mindset: ask "How do we do this better?" every morning
You are either born with the mindset or can learn (through teaching, coaching, and development) the mindset
Education: Industrial engineering
Black Belt Six Sigma Certification
Prior Career:
Began in manufacturing
Moved into healthcare
Been in healthcare for 15 years
Roles:

Billing Center
Certified change manager
Certified Train the Trainer
Been at Air Methods for 5 years
Current: Vice President of Continuous Improvement at Air Methods
Attained the role because Roberts knew how to communicate with people, collaborate, be flexible, adapt
Understood both Lean Six Sigma AND change management
Assisting operations with the Billing Center continuous improvements currently Process mapping
Holding workshops to dig into front-end processes and understand where Air Methods can automate to make processes better
Wanting to use the people they have. Not more people, not less people. It is not black and white
People can agilely move to positions that are better suited for themselves and the processes
Continuous improvement:
Mindset: Operational Excellence, Continuous Improvement, Lean Six Sigma, etc. is a mindset, not just list of tools, methodologies, or processes. It is how you go about your everyday life
"How do I make this process better?"
End result: improves your life and job
Resistance:
Need a willing subject, executive support, leadership alignment
A "First Who, then What" space:
Who: need a mix of different people to make your team successful and make effective improvements

Cannot have all the same people
Need diversity in thought processes and collaboration
Roberts' Previous employer: University Medical Center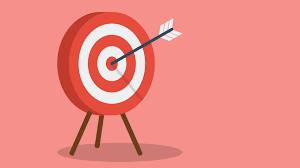 Assignment: Ambulatory, outpatient clinics (Oncology, Orthopedics, Allergy, Primary Care, etc.)
Task: improve patient experience. Meet KPIs
Satisfaction score
Wait time
Clinical outcomes
Approach:
Have to involve the people
Have every person and employee in each clinic carve out a day to workshop the process, get ideas, look at current processes, highlight challenges, and more to understand everything involved
Created an action plan to execute
Challenges:
Received pushback: money, time, effort, closing clinics, etc.
Success:
Started with one guinea pig who said yes. Went through every clinic and executed the plan
Key Themes:
Simple communication
Visual metrics
Innovation team: Think tank tasked to create anything

Created a digital real-time map of the clinic that showed wait times (flashed red if a patient was in room too long) in every clinician's room and nursing station
Concepts:
Visual management: Lean Six Sigma
Workflow management
Digital
Takeaway:
Pilot can be helpful to feel benefit before implementing widespread
Operational excellence: you do not have to have one large transformational effort
Overview: view from Roberts
Future expectations:

Manual data entry is eliminated for billing processes
Repurpose human capital to higher value, more strategic collaboration, partnering tasks
Employees enjoy their jobs more
More Six Sigma Black Belts
More Continuous Improvement projects

Employees look at data, analytics, and reports and take on continuous improvement tasks themselves

Remember: Continuous improvement is a mindset
Watch Episode 15 Interview with ryan roberts Now
are there more episodes?
YES! Bots & Thoughts is officially on all podcast streaming platforms. Check it out now!
https://www.salientprocess.fm/
Have a topic idea? Let us know!
We would love to hear from you. This podcast is for you, and if you have something that you want to hear, we would love to know. This form is also a place for you to ask questions or get in touch with our Salient Process team. 
Submit a request for a podcast topic here❗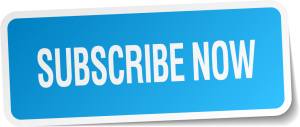 👉Subscribe to Bots & Thoughts: The Hyperautomation Podcast Here
👉Subscribe to our Spotify Here
👉Subscribe to our Apple Podcast Here
👉Subscribe to our Google Podcast Here
⏩Subscribe to Salient's Monthly Newsletter Here 
🎤Be our next guest! Sign up Here
📲Contact our Podcast Host Here 

  ⏩LinkedIn
👉 Follow Bots & Thoughts on Here
👉 Follow Salient Process Here
👉 Follow our Podcast Host Here
RELATED CONTENT