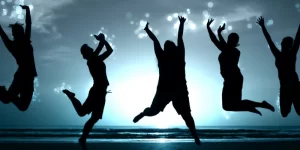 This weekend at IBM Interconnect, Salient Process was announced as the winner of the IBM 2017 Smarter Process Innovation partner of the year award.
It is very exciting for us to win this award, especially since we were a finalist for the Smarter Process award in 2016. It acknowledges our team's incredible dedication to finding innovative ways to solve our customer's Process Transformation challenges. That team includes our customers, partners, and IBM as they all push us to find new Smarter Process innovations and solutions. It is quite an honor for us to have been in business only five short years and already be on the podium at Interconnect winning an award highlighting our superior solutions for IBM Smarter Process. This adds to our string of successes over the past year due to our dedication to Process Transformation, including being named by Forrester as one of the twelve Digital Process Automation service providers that matter, and IBM purchasing Salient's SPARK UI Toolkit.
We will continue to provide new innovations to the market, including our latest SPARK Toolkits: Ignition and UI Migration. Salient's purpose as a company is to enable organizations to focus on higher level thinking. Every innovation we undertake is fundamentally guided by this purpose and philosophy. We believe our innovations, along with IBM's unmatched suite of Smarter Process solutions, give organizations the best possibility of enabling the knowledge workers in their processes to rise above mundane and non-value-adding work to focus on higher level thinking.
So, keep an eye out for more innovations to come from us. And, if you are a smart, experienced, motivated software engineer looking to come work for a proven innovator, we are hiring. As you can see from the job description, you better bring your "A game"; then again, you'll be working with a bunch of A-players, so you should fit in just fine.