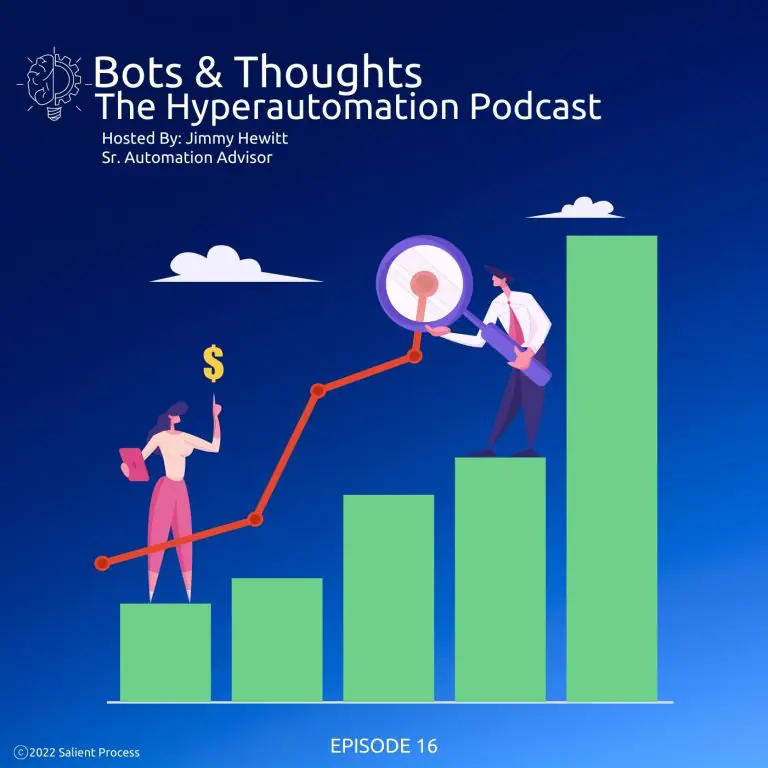 Saving Millions by Avoiding Compliance Penalties with Acia Stankova at PPD
During Opex, Host Jimmy A. Hewitt had the amazing opportunity to sit down with Acia Stankova, Manager of Business Transformation at PPD, a Thermo Fisher Scientific Company. Acia and her team focus their efforts on increasing customer satisfaction for external customers and internal customers through process improvement and automation. Tune in to hear Acias story, the amount of tangible business value that is tied to employee satisfaction, and more!
Watch Episode 16 interview now!
Follow along with the episode now!
GUEST BACKGROUND: Acia Stankova, Business Transformation Lead at PPD, a Thermo Fisher Company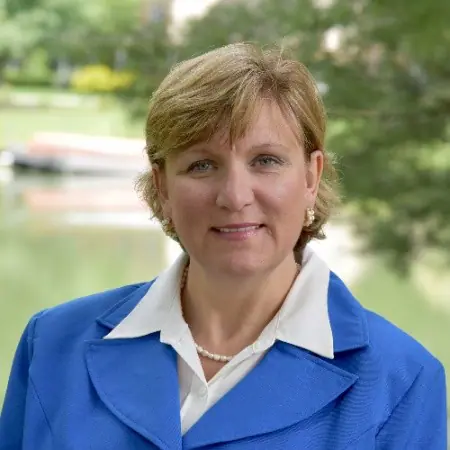 Experience in the world of process improvement
Her team focuses on increasing customer satisfaction for internal and external customers through process improvement and automation
Her team ties business value to employee satisfaction
Been at the company for ~5 years
Previous experience was in laboratories as a medical technologist
Started developing her skills in performance optimization and business transformation
Wanted to change the world in our professional settings
Laboratories
Other business units
Has theoretical and practical knowledge
Thermo Fisher Scientific Corporation: American supplier of scientific instrumentation, reagents and consumables, and software services
130,000+ employees
PPD (Pharmaceutical Product Development): global central laboratory

Global contract research organization (CRO) providing comprehensive, integrated drug development, laboratory, and lifecycle management services
~800 employees
Business unit that Acia works for to transform
Also collaborates with all other business transformation leaders, managers, and directors
Business Transformation:
Business Transformation definitions:
Host (Jimmy Hewitt) Definition:

5 pillars of business transformation includes:

Hyperautomation
Business Strategy
Industrial Engineering
Software Engineering
and Change Management

Guest (Acia Stankova) Definition

Involves

:

Change Management
Strategic Transformation
Market Share Transformation
and Mindset Transformation
Mindset Transformation: not from the point of Change Management, but from the point that you want people to get involved on their own

You should not give someone a vision; you should wait for people to develop their own vision and merge with the corporate vision
Forms a new place for them to grow and see how they can develop
Much more likely to work towards creating a proper vision as opposed to telling someone what the vision is

Vision Example:

Corporate Vision: need a better way to present information to clients without traveling

Improve client experience and .Improve communication with client

Team vision: Acia encouraged brainstorming, creativity, and imagination for solutions. No restrictions on how to do it

Individual on Acia's team brought up process mapping with additional elements

Visual Components
PowerPoint template
Characters

Continuous improvement using feedback from clients to establish a final product
PPD Business Transformation:
2. 5 years old
30-40% of business: improving the client experience and the communication with clients
60-70% of business: internal processes

Internal projects with internal clients
Stakeholders with different business transformation units
One-on-one work with each laboratory to ensure success
 

Employee satisfaction

Speak directly to employees
Become a bridge between employee and manager
Employees have the answers

Map current and future employee processes and bring the results to leadership

Map processes and identify opportunities to improve
Business Transformation Process:
Someone submits a request to Acia's team
Exploratory forms are filled out to uncover details

20-question template
Example question topics: Current state, future state, what is going to change, what will be accomplished for stakeholders, will it save time, will it save money, where is the pain, yhy is there pain, etc. Not just about money!
One-on-one meetings:

Questions are sent ahead of time so provoke thought but then the team sits one-on-one with client to answer all the questions
The first initial meeting it the most important part of the process

Priority: The first 5 questions result in what order the requests are taken

Some circumstantial discretion is involved
Resources are limited
Can only do one project at a time
Profitability, impact, size, time, money, etc. are considered
Expertise in the industry is involved in the decision-making process

Give leadership final report of the whole improvement

Quantify what they saved by measuring the before and after
Use case:
Challenge:
Process: Form completion and submission to document and investigate events

Took 2 hours to complete
New employees were not experienced, which led to human error
80-90% of time errors were found in the process

Business was not complying with some of the federal agents that certified the company due to incorrect data

Business could be shut down
Paid fees to government agencies for having incorrect data
140 events a year, each costing $2-3,000

Backlog of non-compliant case findings from 2016 that were never closed
Solution:
Start with the key members and defined the entire process

Supervisor and subject matter experts

Simplified the process
Made it more automatic

SharePoint
Auto-populated fields
Outcome:
Errors found only 10-15% of the time, compared to 80-90%
Process takes

30 minutes

instead of 2 hours
Huge improvement
Closed all outstanding case findings from 2016 till current day in one year
Current on all processes
Simplified the overall process
Saved millions of dollars in fees to government for incorrect data
"[Employees] have the answers. They just maybe don't have the way of presenting it. So, we sit, we map what we have, we show the difference in what [the employees] want to do, and we run it by the leadership and [hear] 'Mmm that's a great idea.' It's the small things…We do the small things. We make the little guys happy, and when they're happy, they do their best. They give their 200%….and we all win."- Acia Stankova
WATCH EPISODE 16 INTERVIEW WITH Acia Stankova NOW
ARE THERE MORE EPISODES?
YES! Bots & Thoughts is officially on all podcast streaming platforms. Check it out now!
HAVE A TOPIC IDEA? LET US KNOW!
We would love to hear from you. This podcast is for you, and if you have something that you want to hear, we would love to know. This form is also a place for you to ask questions or get in touch with our Salient Process team. 
Submit a request for a podcast topic here❗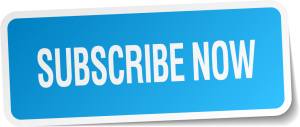 👉Subscribe to Bots & Thoughts: The Hyperautomation Podcast
Here
👉Subscribe to our Spotify
Here
👉Subscribe to our Apple Podcast
Here
👉Subscribe to our Google Podcast
Here
⏩Subscribe to Salient's Monthly Newsletter
Here
🎤Be our next guest! Sign up
Here
📲Contact our Podcast Host
Here 

  ⏩LinkedIn
👉
Follow Bots & Thoughts on
Here
👉
Follow Salient Process
Here
👉
Follow our Podcast Host
Here
Related Content