Numbers only tell half of the story
Author: Jimmy Hewitt, Sr. Automation Advisor
Work
We all do it – and a lot of it.
Most of us go to work, do our job, and repeat. We are so focused on our job that imagining an easier way to do it only happens in our dreams. What we may or may not be acutely aware of as workers is that 20-40% of our job includes manual and low value tasks. Think about it, even highly paid CPAs are spending their days pulling reports and massaging data – what a waste of productivity! Facts and figures only tell half of the story – the other half is up to you, how they are interpreted and apply to you. I hope you enjoy the numbers within this blog but more importantly, if it applies, that meaningful change is acted upon and realized within your daily work life and that of your organization.
But why is this important?
What trends have emerged in the workplace, and what impact do these trends have on our customer experience, employee experience, and strategically on the organization's ability to navigate the next several years?
The IDC tells us that 30% of customers are forecasted to leave a brand and never return due to an awful experience. Contributors to this include manual process management, manual data entry and manual decision making. If your middle-back-office processes are manual, this statistic may apply.
Customers are important but so are we! 74% of HR professionals are concerned over workplace digital divides, according to CompTIA. A distributed workforce means a distributed workflow – managing a distributed process across states and time zones via email and meetings contributes to the digital divide, and the lengthy customer wait times.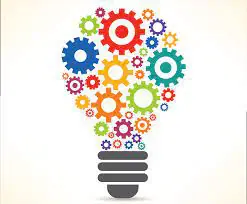 Finally, strategically speaking, 50% of CEOs, according to Your Story, feel that their organizations lack innovative processes that enable adoption and swift response to disruptive circumstances. This means that not only is process excellence important to our customers and employees, but a lack of process excellence leads to organizational rigidity and stifles innovation.
These three startling statistics underscore the negative impact our customers, employees and organizations are dealing with in a pre-automated business environment. Thankfully, hyperautomation is here – and is very real.
Let's look at the positive impact that hyperautomation is driving today.
What is the rationale?
Customers don't want to wait on us, employees don't want to be in gridlock, and our organization does not want to be rigid.
So where are managers and organizational leaders starting their digital automation journeys, and why?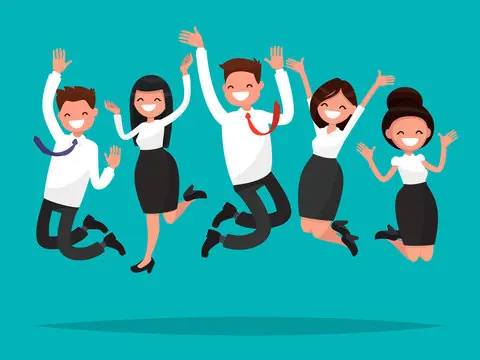 For starters, 90% of COOs who are scaling digital automation are doing it to create higher value work for their existing employees, according to an IBM Institute for Business Value (IBV) study. You have likely heard this a lot, but it makes sense. By automating some portion of the manual, copy and paste, and spaghetti-processes that are not properly managed today, IT Wire has reported that organizations can 10x the speed and accuracy of work. Specifically, if you are on a corporate finance, operational (like supply chain or sales ops), HR or a Procurement team and have undergone an automation project, then you and your colleagues will be left only with higher value work to do! This is 90% of every COO's dream.
Part and parcel to 10x-ing the speed and accuracy of certain manual tasks and isolating higher value work for your employees is productivity. That is why according to Analytics Insight, 34% of organizations are adopting hyperautomation (for employee productivity reasons). Productivity reduces operational costs – specifically, Gartner estimates a categorical 30% reduction here by 2024 through hyperautomation. It is no surprise that hyperautomation drives improvements in categories such as speed, accuracy, value of work, and operational cost, all of which drives customer satisfaction, which according to Analytics Insight is 21% of respondent's rationale for adopting hyperautomation. Regardless of the rationale, adopters are experiencing a host of value form digital automation.
Has it been done before?
Digital Automation is not new, and if organizations have not begun their journey, they're falling behind.
McKinsey has reported that 2.6 trillion hours of work are being automated per year in the US alone and the Wall Street Journal has reported a whopping 37,000 US-based AI job postings, which is up 45% from the previous year. This uptick in AI jobs will deliver $134 billion in labor value in 2022, per an IBM IBV study.
The transition of manual and low-value work from knowledge workers over to digital automation is not only paramount but also very real. The World Economic Forum has reported that the division of labor has transitioned from 71%/29% human/machine in 2018 to 58%/48% by 2022. Reflected in job openings, labor value and the opinions of globally respected consulting firms, hyperautomation is not new and if organizations haven't begun to adopt it, they're falling behind.
So, what is stopping you?
31.9% of respondents say that the largest barrier to adoption is a lack of skill. This makes sense and is why organizations like IBM and Salient Process are here. Together we partner with our clients to help them overcome the skills barrier and adoption curve. In summary, I'd like to say something like "manually kicking the can is no longer an option" but that would be leading the witness. I hope you enjoy the numbers within this blog but more importantly, if it applies, that meaningful change is acted upon and realized within your daily work life and that of your organization.
LETS TALK ABOUT IT!
---
Start your Hyperautomation Journey Today!
MORE ON HYPERAUTOMATION:
MORE ON SALIENT PROCESS:
STAY CONNECTED
👉Subscribe to Bots & Thoughts: The Hyperautomation Podcast Here
👉Subscribe to our Spotify Here
👉Subscribe to our Apple Podcast Here
👉Subscribe to our Google Podcast Here
⏩Subscribe to Salient's Monthly Newsletter Here 
🎤Be our next guest! Sign up Here
📲Contact our Podcast Host Here 
  ⏩LinkedIn
👉 Follow Bots & Thoughts on Here
👉 Follow Salient Process Here
👉 Follow our Podcast Host Here