Hyperautomation for Business Leaders: Pick Three – Happy Employees, Loyal Customers, or Bigger Profits
Author: Jimmy Hewitt, Sr. Automation Advisor
"Time flies like an arrow; fruit flies like a banana"
–Anthony  G. Oettinger, Futurist,  Linguist & Computer Scientist
Time is our most precious resource, and college does a respectable job of teaching us this lesson. Allow me to illustrate with an image that you have likely seen before: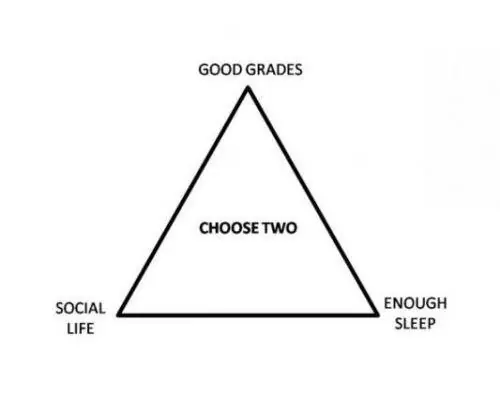 "The College Tradeoff"
College was then, business is now. And in business, the three biggest worries are our employees, customers, and profits. In a perfect world, every employee is working to support these three worries, but the reality is that the buck stops with managers, directors, and executives. The best leaders are servant leaders, and we exist as stewards of our employees, customers, and profits. 
Now, unlike the college first-year student stuck with a choice of two, the savvy business leader can have all three. That is right. You can have all three. 
Having consulted for the better part of the past decade for mom n pop shops all the way up to multiple Fortune 10 clients, no other technology investment I've seen can alleviate your business worries like hyperautomation does.
 Hyperautomation lets you pick three: Happy Employees, Loyal Customers, and Bigger Profits. Here is how. 
L
et's
 start with employees.
"If I had 6 hours to chop down a tree, I would spend the first  four  hours sharpening the axe." – Abraham Lincoln 
The Society for Human Resource Management (SHRM) had a field day during the pandemic as they collected and analyzed the latest employee/workforce data. 
Here is some of the most disturbing data collected, that should send any business leader straight back to the drawing board: 
"Employees are working longer, spending more time in meetings, and having to keep up with more communication  channels. 
Nearly 70% of professionals new to remote work now work on the weekends 
"45% of professionals work more hours during the week then they did before the pandemic"
At this time, we introduce hyperautomation into the conversation. If you are not up to speed on hyperautomation and would like to be, go here. 
"I don't have enough time" – your employee, probably. 
Which is worse? An employee who says that they do not have enough time, or an employee who does not speak up about it?  
Here are some examples of IBM's Hyperautomation platform giving time directly to employees: 
Banco Popular

: 

90% decrease in process completion time

 

Turkcell

: 

reduce approval time from days to minutes 

 
"Ok, great – hyperautomation can improve the employee experience, but that's only one out of three! What about my customers and profits?" 
In the next two sections, you will see how the same platform, IBM's Cloud Pak for Business Automation (and in many cases, the same exact solution), can support not only your employees, but also your customers and profits. 
Customers

 
Customers (surprisingly) only have a finite amount of time and attention to give you and your business, so the more time we can give our customers and prospective customers, the more likely they are to do and repeat business with you. Here is an example from the banking industry – I encourage you and your imagination to draw a parallel to your own industry and business.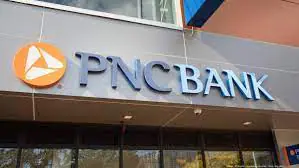 PNC Bank implemented hyperautomation and as a result, gave time back to their loan application process employees (analysts, managers, loan originators, underwriters etc..). But this is the "Customers" section, so how does this translate to their customers? 
Basically, loan applicants (customers) primarily act on two factors – interest rates and speed. Every industry has their own factors that customers act on, tell me yours in the comments below! For banking, rates need to be competitive. Assuming that they are competitive, loan applicants will generally bank with whomever gets back to them fastest (interest rates and speed). Make sense? 
By giving back 80% of the loan application and origination process to PNC's employees, they simultaneously improve their customer response time and therefore their customer closing rates. 
Let us run this again, but through a different industry… 
In a completely different but equally competitive industry, Retail, a quick example of Hyperautomation helping employees and customers can be found in the call center. Humming and buzzing with phone calls, chatter, or maybe from the agent's home office (it is 2021), call centers can be considered one of the many front doors of your business.  
How many call center agents do you keep? How many extras are hired during the holiday season? What is the call center's Net Promoter Score (NPS)? What is your average handling time? What if hyperautomation could cut that in half and double your NPS? 

The Retail call center example is a common one for a reason – agents spend a lot of time manually pulling up customer profiles (it doesn't have the be that way), manually updating customer information – in multiple systems (it doesn't have to be that way), not to mention the fact that they are too busy doing this to actually listen – much less to get proactive and offer value-add cross–sells and upsells (for example, a customer calls to check on a sweater order, agent rapidly provides the status update, and offers a "while I've got you, would you like to add a matching pair of knit mittens on 50% off today to that order?). 
Hyperautomation helps employees and customers at the exact same time. The next and closing section illustrates how it all comes together by adding the third part into the mix: Profit. 
Profit

 
"Profit isn't a purpose, it's a result" – Jack Welsh, probably
Before making a claim like "hyperautomation will increase your profits" I'd like to offer a qualification: depending on the size of your company, there are virtually endless sources of profits and losses within a company. 
Investing in hyperautomation can and will increase your profits, but only if implemented alongside experienced professionals*. (*At Salient Process, we use the IBM Cloud Pak for Business Automation (platform) combined with a modified Gartner Infinite Loop approach (method) to our client hyperautomation projects and programs, complete with a CoE (Center of Excellence) for ensuring ongoing success and growth). 
 Now that the qualification is over, let me bring home the third and final category of corporate benefits associated with Hyperautomation: Profits. 
A recently commissioned Forrester Total Economic Impact™ study quantified the three-year financial impact for a recent hyperautomation customer of IBM Cloud Pak for Business Automation. Here were the results of the investment in hyperautomation: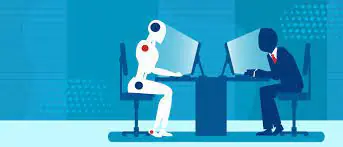 Hyperautomation projects and programs by nature drive short- and long-term profitability! Quick win profits come from giving time back to your employees, while long–term, sustained profitable growth comes from reinvesting this newly saved time into higher–order activities. For example, higher–order activities vary based on industry, but include passing the time savings onto your customers with shorter wait times, faster responses to inquiries, faster decisions being made (approve/reject), and a proactive customer check–in program.  
"We don't have the time to be proactive, we'd love to be able to call our customers simply to ask how they're doing" – well, with Hyperautomation, your business can! 
In conclusion, the turn of the decade marks hyperautomation's rise to eminence. From fringe and pointed tools (RPA, BAW, iOCR), to a connected, AI-infused platform, hyperautomation is now one of Gartner's Top Strategic Trends– and for good reason. No other category of business investment can alleviate worry and drive improvements in all three key areas of your business like hyperautomation can.  
Help your 
employees
, delight your 
customers
, and grow your 
profits
, all
 with 
hyperautomation. 
You can pick all three! 
Let's Chat!
---
START YOUR HYPERAUTOMATION JOURNEY TODAY!
RELATED CONTENT
MORE ON HYPERAUTOMATION:
MORE ON SALIENT PROCESS:
STAY CONNECTED
👉Subscribe to Bots & Thoughts: The Hyperautomation Podcast Here
👉Subscribe to our Spotify Here
👉Subscribe to our Apple Podcast Here
👉Subscribe to our Google Podcast Here
⏩Subscribe to Salient's Monthly Newsletter Here 
🎤Be our next guest! Sign up Here
📲Contact our Podcast Host Here 
  ⏩LinkedIn
👉 Follow Bots & Thoughts on Here
👉 Follow Salient Process Here
👉 Follow our Podcast Host Here