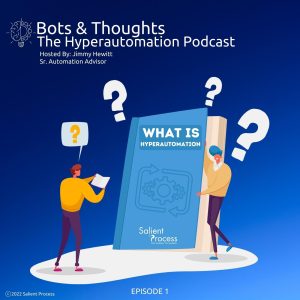 What is Hyperautomation?
Hyperautomation, Artificial intelligence, Intelligent automation, Digital Automation, Machine Learning, and Business Intelligence are all umbrella terms used in the automation community to describe business-driven technologies. But how are they all different? What do they even mean?
For starters, in this episode, you will learn about all things hyperautomation. We will provide you with several definitions of the term "Hyperautomation" that come directly from leading technology companies and a breakdown of those definitions, highlight some of the key similarities, differences, and overlapping capabilities of hyperautomation and business intelligence, discuss the most common tools and technologies within the world of hyperautomation and finally, we will open your eyes to the most valuable conversations you should have about hyperautomation. It will enable you to identify the why and how of hyperautomation to lead your company to success.
Follow along with the episode now!
What is Hyperautomation?
As mentioned, we provided 3 different definitions of Hyperautomation from leading technology companies, and we are starting with Gartner who coined the term!
Gartner (2019)
"Hyperautomation is a business-driven, disciplined approach that organizations use to rapidly identify, vet, and automate as many business and IT processes as possible. Hyperautomation involves the orchestrated use of multiple technologies, tools, or platforms, including Artificial Intelligence, Machine Learning, Event-Driven Architecture, Robotic Process Automation, Business Process Management, Intelligent Business Process Management Suites, Integration Platforms as a Service, Low-code No-code tools, Packaged Software, and other types of decision, Process, and Task Automation tools."
Salient's Analysis:

Define it as business-driven: Looking at a capability and process map, your primary capabilities are those value-adds, revenue-generating, and customer-facing capabilities. This is your company's lifeblood.
Emphasis on the method: it is defined as a disciplined approach
There are three steps: Identify, Vet, and Automate
Breaking down the term "orchestrate": it implies a coordinating combination of several hyperautomation tools, not just RPA

it is important to have conversations about the difference between Hyperautomation and data analytics/business intelligence

AI and ML tools and capabilities that are in play for hyperautomation would include tools and capabilities that replicate human behavior as their primary function. 

For example, Robotic Process Automation does exactly this. RPA is AI in this context because the bots are mimicking human behavior. This makes it Artificial Intelligence.
Replicating human decision-making based on several to infinite things to consider train a Business Rules Management platform, or in short, a decision automation tool, to make complex business decisions so that a human no longer has to. This is also Artificial intelligence. 
Automation Anywhere
"Hyperautomation is the combination of RPA and other AI technologies, which together enable rapid end-to-end business process automation and accelerate digital transformation."
Salient's Analysis: There is a disproportionate amount of emphasis on RPA (naturally) but we like how they acknowledge the idea of working together with other hyperautomation tools to achieve end-to-end business process automation.
IBM
"The concept of automating everything in an organization that can be automated."
Salient's Analysis:  Simple & accurate albeit lacking a bit of detail (you can't have it all, I suppose)
Hyperautomation Capabilities & Tools
Here are the seven hyperautomation capabilities and their tools in order of how to start your hyperautomation journey
Process Mapping & Mining: BWL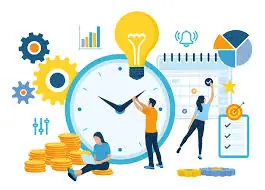 Process Mapping & Mining Defined: These tools allow us to visualize our business capabilities, drill down to the processes that support them, identify process linkages, intersections, and dependencies, simulate and compare the impact of automating "this" versus "that," and all in all allow us to approach hyperautomation projects most scientifically by understanding where we are at and imagining where we could be.
You must understand your processes before you can automate them.
»Leveraging Blueworks Live to Achieve Process Excellence
Robotic Process Automation (RPA):
RPA is known as your "digital employee". It is capable of replicating what a human does on a computer. The best use case for implementing RPA is to automate those highly-repeatable, high-volume tasks which take the manual work out of how we get work done today
Warning: Some RPA vendors are building capabilities within RPA platforms. Be discerning about non-task automation capabilities coming out of RPA platforms and look at purpose-built capabilities.
Business Process Management (BPM): Workflow
The Key differentiator between BPM and RPA is the amount of time it takes to complete a unit of work.
For example, RPA Measures a unit of work in hours and minutes while BPM measures a unit of work in hours, days, weeks, & months.
 BPM is a proactive automation; it tells people what to do and when to do it.
There is more visibility with BPM.
For managers and executives managing the flow of work with workflow gives visibility into where things are at. It allows you to reassign work of something that may be stuck in the wrong person's queue and provides rich dashboarding into the completion status of the work that matters most.
Business Rules Management: Decisions (ODM)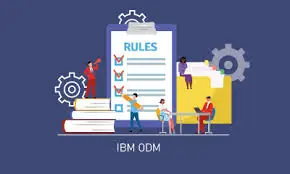 Business Rules Management captures, organizes, and facilitates intuitive management upkeep of business rules and decisions. It frees up the human to spend more time doing other, more quality and knowledgeable work.
Note: Business rules CHANGE. They change with inflation, regulations, and overtime decision platforms allow users to modify rules as needed. it is NOT hard-coded.
Enterprise Content Management (ECM): Content

Provides proper content, document, and record taxonomy structure.
Content search is embedded into common Office products (Word, Excel, Outlook, etc.)
Retention and disposition schedules
Ability to seamlessly interact with the important content such as application and claim forms, correspondences and notices, or anything that drives your business capabilities
Capture (OCR):
Classifies general content so your team monitoring your general inbox doesn't have to
it extracts data and metadata from the content for you
Passes data and metadata downstream to other humans or hyperautomation tools (RPA or Workflow) to carry out the rest of the process
Mostly found at the front-end of workflows, capabilities and business processes
Summary:
We carved out a space for this term and topic at the intersection of business architecture, technology, process improvement, and operational excellence with a host of secondary benefits. Reclaiming high-value manual labor hours to deploy elsewhere, improving cycle times on key capabilities and processes whatever they may be, and creating happier employees, customers, and shareholders everywhere with the use of Hyperautomation.
Conversations to have:
It is important to talk about the WHY, why do hyperautomation? What is my end goal? Your why is arguably the most important consideration to make in practicing hyperautomation. Get specific with your WHY! Make it measurable and use it to direct your company to see if and how you are achieving it. In addition to WHY another conversation/consideration is HOW! How are we going to achieve our end goal with Hyperautomation? Don't just jump into your first automation. 
Why?
How many manual hours can we free up or reclaim for our knowledge workers?
How much can we increase throughput for _____?
Are you doing it to digitally transform or improve your customer experience or ____?
How?
Use a method or capability map or process map or better, use an interactive capability AND process map
Confirm your as-is map with process mining and creates thousands of to-be scenarios!
Estimate ROI and prioritize use cases! THEN you can jump into your automation
Don't forget to have FUN!
WATCH EPISODE 1 NOW
Download now
are there more episodes?
YES! Bots & Thoughts is officially on all podcast streaming platforms. Check it out now!
Have a topic idea? Let us know!
We would love to hear from you. This podcast is for you, and if you have something that you want to hear, we would love to know. This form is also a place for you to ask questions or get in touch with our Salient Process team.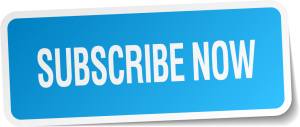 👉Subscribe to Bots & Thoughts: The Hyperautomation Podcast Here
👉Subscribe to our Spotify Here
👉Subscribe to our Apple Podcast Here
👉Subscribe to our Google Podcast Here
⏩Subscribe to Salient's Monthly Newsletter Here 
🎤Be our next guest! Sign up Here
📲Contact our Podcast Host Here 

  ⏩LinkedIn
👉 Follow Bots & Thoughts on Here
👉 Follow Salient Process Here
👉 Follow our Podcast Host Here
RELATED CONTENT