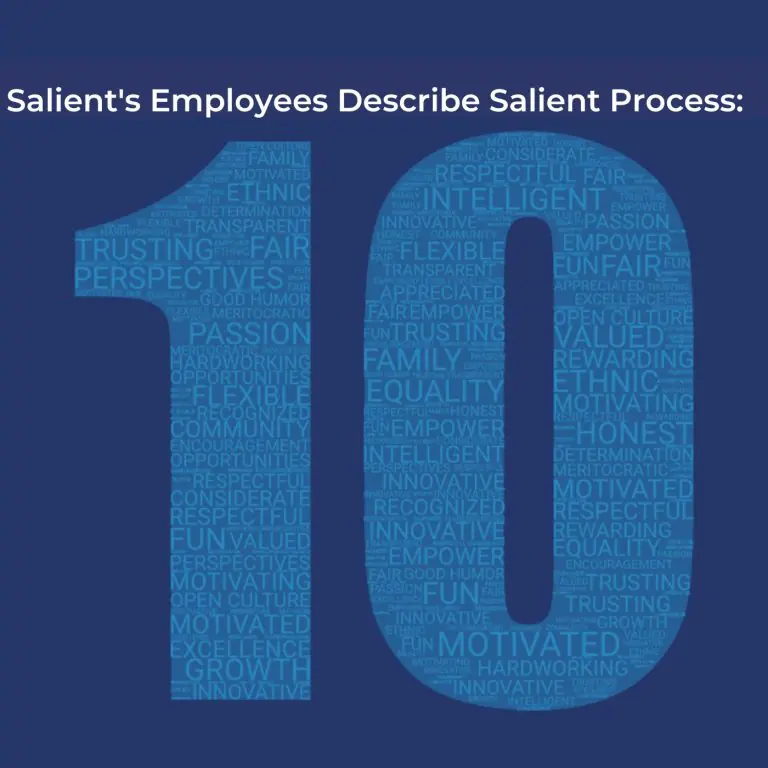 Salient Process Celebrates its 10th Anniversary
Today, Salient Process celebrates its double-digit birthday!
Ten years. A decade. Ten years is a long time, but it also seems like yesterday we opened our doors for business. That is ten years of hard work, focus, and persistence to be where we are today. A decade of building a foundation full of professionally qualified strangers that we now call "family." A decade of creating valuable foundational partnerships that will serve our partners and customers better. 3,650 days of effective leadership, continual innovation, and transformation.  
Salient's Story
In 2011, Salient Process was born as a single consultant shop in Sacramento, California. Over the last ten years, we've gone from a one-man shop working out of the founder's pool house to becoming the most well-known and respected provider of services for IBM Business Automation. We are most well-known for developing the SPARK UI, which became IBM BPM UI when IBM purchased it. We are also known for building many value add accelerators such as Automation Compass and the Quick Process Builder for BAW, to name a few. We are an IBM Premiere Business Partner and are a leading Hyperautomation services and solutions provider. Over the years, we've moved beyond our roots in IBM BAW (Workflow) and grown a tremendous reputation for our offerings and services, which include Robotic Process Automation (RPA), Process Discovery, and Decision Management (ODM).  
Thank you to our Employees
Salient Process has grown steadily since 2011. Over the last year, we have doubled in size and have entities in five different countries, with continued growth projected throughout 2022.  Without our dedicated employees committing to high-quality work, values, and the success of our clients, we wouldn't be where we are today. There is something very heartwarming about working in a fully remote organization, and yet when asked about it, the entire company still proceeds to state that their favorite part about their job is the people and their desire to seek new opportunities within the company. 
Some employee recognition:
Katherine Verhelst, Senior Business Process & Automation Analyst
"My favorite part of working here is that the company cares about the wellbeing of all of their employees, you can grow professionally while you do what you are passionate about, and work in a friendly environment where you can have fun while working."
Himanshu Jain, Global Services Manager:
"I have worked with multiple companies like Persistent, Tech Mahindra, Infosys, Tata Elxsi. I have chosen Salient Process because of great leaders like Brian and Eric, Good work culture, and the company vision."
"The reason I chose Salient Process was because of the people! Who wouldn't want to work with the best? In addition to being surrounded by the best of the best in their field, Salient's people get it. The environment is purely team-oriented, all hands on deck to accomplish the mission at hand (be the best, delight clients, grow), whether that means stepping a bit outside your daily job requirements, prioritizing each other versus ourselves, and a flat org structure that evaluates all ideas via meritocracy versus tenure. All of this, plus it's just fun!" 
Thank you to our Leadership
Starting a business and making it successful is a challenging venture. Statistically speaking, only 50% of small businesses survive past five years- so let's give a round of applause for that success in and of itself. A big part of the companies success has been a stable core of leaders, all of whom have been with the company for the last seven years. This group collaboratively makes all of the key decisions at the company, with as much feedback as possible from employees. Salient's Leadership team strives to create an environment where people are free to innovate and be rewarded for hard work, regardless of background, race, or creed.
Brian French, CEO and Founder of Salient Process
Salients Ideology
"Our culture is one of leading by example and doing the necessary hard work. Our values all start with the word "we" because we are a 'we' company, not a 'me' company." -Brian French, CEO and Founder of Salient Process.
Salients Values:
"We are one, we are transparent; we are passionate about what we do; we have fun; we add value; we practice what we preach; we iterate towards perfection; we reward performance."-Brian French, CEO and Founder of Salient Process.
A trip down memory lane
As we look back, we would like to thank IBM, our customers, colleagues, friends, family, and those who believe in what we are working so hard to achieve. We appreciate you. 
2010: The idea
Our CEO, Brian French, felt there wasn't enough focus on process visibility and metrics in the services market. His overall idea was to create a service company to focus on building executable processes and making them visible and measurable. It seems simple in theory, but in practice is very difficult, and that is where Salient differentiates itself.
2011: Salient Process was born
In 2011, within a month of starting Salient Process, Ajay Katre, Salients former Vice President of Delivery, was hired. Ajay and Brian French had met when Brian was still at IBM. While working with Ajay, Brian told himself that if he ever started a company, he would want Ajay to be one of his first hires. Ajay ended up being THE first hire and has been here ever since. Fredrick Nelson was hired about five months later (2012), where he worked in the pool house with Brian before moving into their first real office in 2013.
Ajay Katre, Principal Consultant
Fred Nelson, Lead Business Automation Consultant
2012: Salient becomes a "True Blue" IBM Business Partner
The IBM business partner ecosystem is vast and can be difficult to navigate on your own. Thankfully IBM has done a fantastic job providing Salient Process with the tools and relationships necessary to navigate this ecosystem and become a successful partner. 
2013: The first office
Time to move out of the pool house! As Salient saw continued growth throughout 2012, we were getting too big for the pool house. In 2013, the first Salient Process business office was established in Sacramento, California.
2014-2015: The first of many key hires.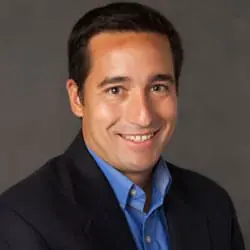 Jared Michalec is recognized around the world as an expert in the field of Decision Management. In 2014, Michalec was introduced to Salient Process by an IBM colleague and friend, Paul Mackay. Shortly after, Michalec started his new career and is now the Vice President of Client Services. "After alternating my career between very large companies (Andersen Consulting, IBM) and small startup companies (Braun Consulting, AptSoft), at Salient, I appreciate the blend of startup atmosphere with the ability to engage with very large clients. With a large family to support, it was also very important for me to have a strong, fiscally-minded executive team and a flexible work/life schedule." As the VP of Client Services, Jared ensures that each of his clients achieves real business value from technology and recognizes its true potential. "With the rapid growth in 2021, I am excited for an even more expansive reach and steady increase in our client base and innovation offerings. I believe we are at the brink of something very impactful and rewarding."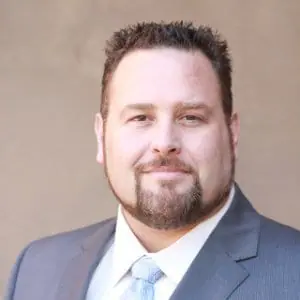 John Stange joined the Salient Family in 2014 as a Project Manager. His position as a sales leader gave him the ability to work in all aspects of the company, from Delivery and Operations to Sales and Marketing. With 15 years of combined Sales and Marketing experience as Vice President of Sales and Marketing, he continues to work parallel with Marketing and Business Development teams to help drive our go-to-market strategy. John firmly believes that efficient and effective processes and strong relationships are the keys to a successful sales and marketing team. Stange looks forward to "Watching Salient continue to become the BEST at what we do."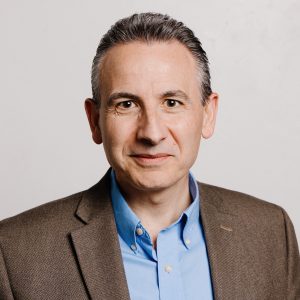 Eric Ducos, Salient's Chief Technical Officer, joined Salient Process in 2015. "I had something valuable Salient was looking for, and Salient had something valuable I was looking for. We were a good cultural fit, and I really liked our CEO's personality (obviously I caught him on a good day :))" Ducos is the author, designer, and co-implementer of many successful frameworks, products, solutions, technical publications, and certification programs for cross-industry Fortune 500 organizations over the past 20 years. He is a trusted principal and active partner for numerous Advisory Councils, Development Groups, and platform Design Programs related to BPM and ODM for IBM. "I have seen Salient intensely come together toward a common goal and an entire company collectively caring about the outcome. That was very inspiring. My experience feels less like a job and more like a voluntarily shared responsibility across a team made of very different people that are like-minded where it matters."
2016: Salient's First Product.
"Our biggest accomplishment was building and selling SPARK UI to IBM in 2016. This still has an impact today as whenever we interview a person for an IBM BAW position at Salient, they almost inevitably state how incredible the work we did there is. It is a huge part of why our reputation today is so excellent. "-Brian French, CEO.
2017: IBM Cloud Award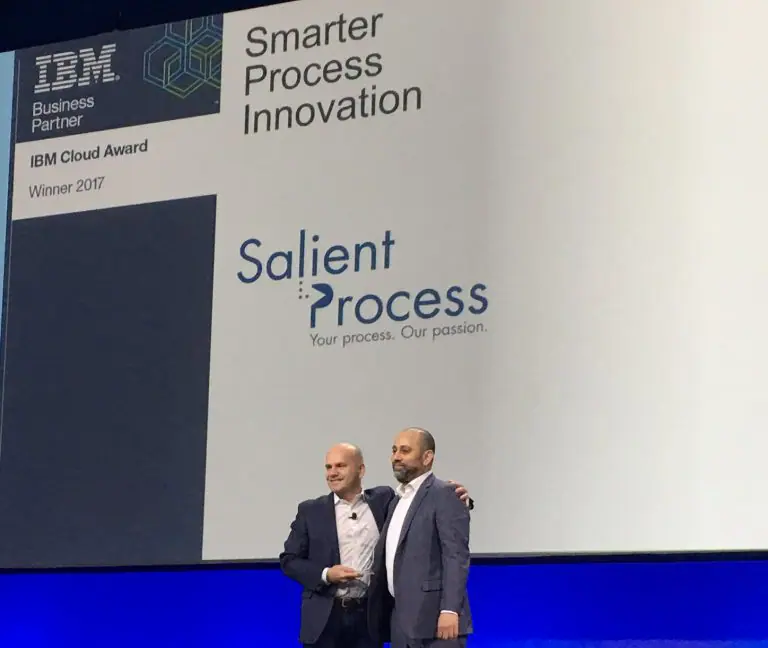 Salient Process was announced as the winner of the IBM 2017 Smarter Process Innovation partner of the year award.  It was very exciting for us to win this award, especially since we were finalists for the Smarter Process award in 2016. It was quite an honor for us to have been in business for only five years and already be on the podium at IBM interconnect, winning an award highlighting our superior solutions for IBM Smarter Process.
2018: Blueworks Insights
Salient Process saw an opportunity to work with clients on expanding their capabilities and usage of IBM Blueworks Live(IBM BWL) by creating custom reports and tools which connect to the Blueworks Live APIs. Blueworks Insights allows users of Blueworks Live to log in and gain new capabilities and insights automatically. Blueworks Live is a powerful process modeling and documentation tool. However, IBM has purposefully kept "guard rails" on the tool in order to maintain the ease of use and simplicity. The idea is not to replace or replicate any feature in IBM Blueworks Live but rather to enhance the user experience and add value to the existing investment.
2019: DBA Sims/ Automation Compass
Furthering Salient's commitment to adding value and capabilities to the IBM platform, Automation Compass was introduced to assist organizations in the identification of automation opportunities through automated discovery, quantification through simulation and analysis, prioritization through tracking, and management pipeline, and measurement of the outcome of those automations.
2020: Well… we all know what happened here ):
2021: Stay Tuned!
"The work we're going to be doing to help companies align their process outcomes with corporate goals, and Automation Compass, has incredible potential. I think we'll look back on this in 10 years and say the work we did here was the foundation of remarkable growth and change for Salient." – Brian French, CEO.
The last 10 years have been nothing short of incredible.  Most of all, we owe our 10 years of success and growth to our clients who have had continued faith to leverage Salient Process to help guide them through their automation journey.
---
RELATED CONTENT
More on Hyperautomation:
More on Salient Process:
STAY CONNECTED
👉Subscribe to Bots & Thoughts: The Hyperautomation Podcast Here
👉Subscribe to our Spotify Here
👉Subscribe to our Apple Podcast Here
👉Subscribe to our Google Podcast Here
⏩Subscribe to Salient's Monthly Newsletter Here 
🎤Be our next guest! Sign up Here
📲Contact our Podcast Host Here 
  ⏩LinkedIn
👉 Follow Bots & Thoughts on Here
👉 Follow Salient Process Here
👉 Follow our Podcast Host Here