What is Process Discovery?
Following Episode 1: What is hyperautomation?, we wanted to introduce the first Mini-Series: What is Process Discovery? In this series, you will learn about the two capabilities within the world of process discovery: process mapping and process mining. Leveraging one or both of these hyperautomation capabilities will establish the foundation of your hyperautomation journey. You will learn about the what, why and how of both capabilities. Finally, we will share some real-life examples so that you leave this episode informed and ready to kick off your own process discovery journey!
Follow along with the episode now!
What Is Process Discovery?
Process discovery is the practice of capturing the current state of your company's business processes, whether looking at a single business process or all of them. We cannot improve a process (or even know where to start) until that process or set of processes has been discovered, captured and made available in a highly visual and interactive fashion. Automated business process discovery can help you make improvements to your business. 
These are important components and process discovery steps:
Process mapping: This process creates a visual representation of common workflows. The maps help you understand procedures and all their steps more completely. In addition, process mapping allows the user to interact with the process model and discover or quantify the benefits of improving it one way versus another.
Types: Your type of process discovery depends on your industry, division or discipline.
Basic flow chart: This tool is a visual map that displays basic procedure steps. For instance, it uses qualifiers like outputs and inputs.
Detailed process map: A detailed process map shows every step of a procedure and contains details around every subprocess.
High-level process map: This map shows a process's macro view, including crucial factors like SIPOC, which consists of suppliers, customers, inputs and outputs.
Value stream map: This tool explains how to develop a service for the user and is a lean six sigma technique. 
Business architecture: Business architecture discovers an end-to-end view of your business and how it works through a lens of a highly organized and interactive catalog of your business processes. It's a growing concept in the world of process discovery.
Process mining: During process mining, you apply data science to discover, validate and improve your workflows. Essentially, you capture and ingest your systems log data — like process ID, activity name or start time data points — and use it to evaluate the efficiency of your workflows. Then, these algorithms turn existing data into a process map. They provide insight into the root causes of deviations from the norm. If processes aren't currently performing as intended, data visualization arms process owners with the information required to iterate to a new optimized future state.
How to Choose Between Process Mapping and Process Mining
Both process mapping and process mining are important features in process discovery. Both can bring many benefits to companies but differ in the discovery process and creation type. While process mining uses data science and algorithms to evaluate data, process mapping absorbs information from employees and business analysts. And process mining requires advanced data mining tools, while you can complete process mapping by hand or with simple software.
Choosing between these options is entirely up to you and current factors like:
Your current position: Your existing placement in the process discovery journey can help you decide between process mapping and mining. For instance, you could consider how much process mapping or mining has already been completed. If you've already accomplished some mapping, think about how thorough it was.
Your process maps' state: Next, consider the current state of your process maps, such as their models. For instance, your process maps might have been modeled in Business Process Modeling Notation (BPMN) format. While process mapping has relatively low requirements to get started, you might need a specific format to begin process mining.
Your log data access: Lastly, consider whether you have access to log data from your systems, like enterprise resource planning (ERP) software or customer relationship management (CRM) software.
At Salient Process, we recommend using both techniques. Start with process mapping and then combine process mining later, because the two complement each other. 
Starting with process mapping is ideal due to its low-entry barriers. You would only need a BPMN-enabled process mapping platform — such as IBM Blueworks Live — to get started. Process mapping organizes workflows in an easily accessible format, making it easier to identify areas for improvement. However, process mapping's major limitation is that it requires a human data source, which relies on a subjective experience. Because of this, you might compromise some accuracy.
By combining process mining with process mapping, you can cut through the subjectivity of a human experience and derive data from the systems being used to carry out the process under discovery. The primary drawback of process mining is that it cannot capture any task carried out outside of the system's log data, like phone calls or text messages. However, process mapping lets you add these human behaviors to your overall process map. 
Using the two capabilities together allows the strengths of each to shine and resolves the other's limitations. You can leverage both capabilities, regardless of which you start with, to achieve the optimal process discovery posture. Remember to complete everything in BPMN notation.
How to Approach Process Mapping
Let's take a closer look at how to get started with process mapping. You can start this process by following these tips:
Start with what you have: First, examine your current tools and resources. If you have any existing process maps or standard operating procedures, you can migrate them into a BPMN-enabled process mapping platform like IBM Blueworks Live. That way, you can quickly access and visualize important usage statistics. You can also access user activity and compliance details.
Use process mapping workshops: Next, you can map out the remainder of your in-scope processes in process mapping workshops. These events typically take about one to two hours. You sit down and share your screen with a process owner or subject matter expert. This process is followed by cleanup and playback to ensure everything is correct. You can continue to iterate on the process model until you achieve concurrence.
Utilize experts: Another important tip is to ask experts for assistance. They can augment or help take over your process mapping overhaul. Expert industrial engineers at Salient Process can complete about 3 years' worth of work in three months. They can design a customized plan for all hyperautomation journeys.
How to Approach Process Mining
Once you integrate process mapping into your company, it becomes easier to begin process mining. These are suggestions for process mining implementation:
Grab your system's log data: First, retrieve your data from the system that captures most, if not all, of the process under discovery. The report typically looks like an Excel export with columns for process ID, activity name and start time. There may be other data points — like end time, resources or role — but these three data points are all you need to get started.
Use model tuning: This process makes data cleanup easier. Any process analyst can complete model tuning with a bit of experimentation and training. Adjusting the percentage of activities displayed can help tame the noise of your process model and adjusting the percentage relations between activities can do more of the same.
Example Use Cases of Process Mining and Process Mapping
You can use both process mining and process mapping to optimize your workflows. For instance, here are specific use cases for process mining:
Determine how long it takes to go from order to payment (O2C): ERP systems like Oracle, SAP or Microsoft Dynamics will naturally have a robust set of log data, where the order to cash (O2C) processes lie.
Determine how long it takes to go from lead to order: By looking at CRM data, you can see what you can optimate or control along the way.
Selling faster: You could achieve faster selling times by applying process mining to your lead-to-order CRM log data.
With process mapping, your aperture is wider. You can model any process in BPMN notation. These are a few process mapping use examples:
New candidate interview process: You could map out your candidate interview process in an accessible format. For instance, you could map out the entire timeline from receiving applications to the final candidate selection. You could also organize the map from a human resources (HR) perspective to gain more specific insights. While evaluating the process map, you might notice areas that need improvement or removal. Then, you can rework the procedure to smooth these challenges and streamline the process.
Client onboarding: Another process discovery example involves analyzing client onboarding procedures. For instance, you could use a wealth management perspective and identify time-consuming or wasteful factors during the onboarding process.
Summary
Here are the podcast's major points so far:
Process discovery: This is the practice of capturing the current state of your company's business processes. It's essential for process improvement and hyperautomation journeys. Software is getting better, more intuitive, easier to use and more powerful. It's also featuring scenario simulation and AI-powered automation opportunity identification modules.
Process mapping: Process mapping visually represents a workflow, allowing you to understand a process and its components more clearly. Process mapping allows the user to interact with the process model and discover or quantify the benefits of improving it.
Process mining: This process applies data science to discover, validate and improve your workflows.
Combining process mapping and process mining: By using the two capabilities together, you allow the strengths of each to shine and can solve the other's limitations.
Salient Process's Podcast, Bots & Thoughts
You can find more episodes of Bots & Thoughts on all podcast streaming platforms. If you have a topic idea, feel free to let us know. We conduct this podcast for our listeners and would love to discuss your desired topics. In addition, you can contact any member of the Salient Process team.
Start Your Process Discovery Journey With Salient Process Today
Salient Process is a leading hyperautomation services provider. We help clients with digital transformations by working closely with them. Our expert team can help you create a customized plan for process discovery, process mining, process mapping and more. 
Contact Sr. Automation Advisor, Jimmy Hewitt, to begin your Process Mapping and Analysis Sprint!
Watch now
are there more episodes?
YES! Bots & Thoughts is officially on all podcast streaming platforms. Check it out now!
Have a topic idea? Let us know!
We would love to hear from you. This podcast is for you, and if you have something that you want to hear, we would love to know. This form is also a place for you to ask questions or get in touch with our Salient Process team. 
Submit a request for a podcast topic here❗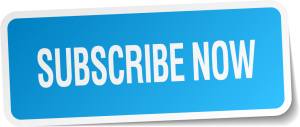 👉Subscribe to Bots & Thoughts: The Hyperautomation Podcast Here
👉Subscribe to our Spotify Here
👉Subscribe to our Apple Podcast Here
👉Subscribe to our Google Podcast Here
⏩Subscribe to Salient's Monthly Newsletter Here 
🎤Be our next guest! Sign up Here
📲Contact our Podcast Host Here 

  ⏩LinkedIn
👉 Follow Bots & Thoughts on Here
👉 Follow Salient Process Here
👉 Follow our Podcast Host Here
RELATED CONTENT