RPA and Workflow with Director of Product Management – Automation at IBM, Matt Warta
Over the course of the last 1-5 years, automation has drastically improved our way of life and work. We sat down with the Director of Product Management – Automation at IBM, Matthew Warta, where you will learn about two capabilities within the world of Hyperautomation, Robotic Process Automation and Business Automation Workflow. You will hear how Workflow has advanced through the years and how organizations are improving their employee and customer experience by implementing RPA and BAW. Companies are increasing productivity, reducing costs, saving money, and more.
Watch episode 9 interview now!
Follow along with the episode now!
Guest Background:
Matt Warta, Director of Product Management – Automation at IBM
Warta has been in the workflow management and automation space since the 80s and entered the space right out of college. He has implemented countless automations and workflows for his clients 
Career Journey: Worked for an insurance payer that had brought in a workflow technology from IBM 
First taste of process automation and Warta loved it 
Java and Visual Basic Developer 
Power Builder  
IBM Services  
IBM Technology Sales 
IBM Partner Community  

12 years 
Predominately Automation:  Process workflow, RPA, decisions, etc.  
Focus and passion on how to improve the overall outcomes and productivity of organizations and how they do their work 
Current Career: leads the business automation product management team at IBM (International Business Machines) 
Rejoined IBM 3 years ago in product management

Workflow, BPM Process Automation Decision Management, RPA, Process and Task Mining, & Content Services 
The Evolution of Workflow
80s: Process reengineering evolved into workflow 
Today: Workflow has taken over again and encompasses the broader spectrum of capabilities within it
We are trying to solve the same problems, while technology has advanced greatly

 

T

here's been a lot of changes in technology and types of technologies we've applied to automate processes, manage processes, or govern processes

 

It has always come down to…. 

 

"How do I improve the productivity?" 

 

"How do I get things done in a predictable fashion?"

 

"How can I reduce costs?" 

 
80s, 90s, & early 2000s: Workflow was thought about as a cost cutting measure to reduce costs, save time, reduce costs in the total time cycle time of getting a product out or approving an application, to just reducing the amount of wait time or amount of time something is on a desk and only doing that 
Last 3-5 years: shifted focus of process automation to improving customer experience 
Cost cutting in a secondary benefit. B

y doing this, we get time savings bringing cost cutting

Focusing in on the predictability, consistency, and improvement of customer experience is the main focal and the biggest benefit that we are seeing in Workflow or Process Automation today

 

In a more experience-based economy now

 
Last 3-1 years:  Businesses are trying to find new ways of working, new ways of getting work done 
3 Core Drivers:  
Great Resignation
Pandemic:

 
Remote work needs to have connected systems 

 

You can no longer "pass papers in person"

at a remote job

Companies must automate more of your processes and govern them electronically

 

Need to digitize more and more

 

Need to manage how work gets done now

 
Resilience: Macroeconomics
The ability to change; our ability to respond to third party unpredicted change that comes out of nowhere

 

If more is automated, it is easier to change the process or the way a process executes rather than trying to train hundreds of employees about the new end-to-end process and how to perform differently

 
Robotic Process Automation (RPA) vs. Workflow
Task Automation VS Workflow Automation/Management
Looking at and optimizing and improving your end-to-end process 
Within the process, you have activities and tasks that need to be done = RPA 
Everything that we traditionally do in an organization is serving some purpose which is tied to some value chain within the organization 
Value chain: the identification, creation, and delivery of value to your end customer, partner, vendor, employee, etc.  
Everything is interrelated 
RPA is nested within BPM: 

Task automation is nested within the broader running process that workflow would manage  

You have humans doing tasks, systems doing tasks, integrations, etc. 

Workflow Management Implementation:  

Most common use cases:

Depends on industry  

No brainer: onboarding [of an employee, vendor, partner, etc.] 

Common: New business enrollment, manufacturing, engineering change requests, obsolescence, overall order to cash process, supply chain, etc.  
Warta's Advice:
focus on any type of process that is differentiating and has an impact on the business and also the employee 
Customer experience AND employee experience are both critical  

The largest investment that any company has is in their employees 

You can use technology to service your customers as well as having a better employee experience, so they're going to serve your customers even better 

The companies to have both the best and happiest employees are usually the ones that are most successful and are competitive within their respective markets and areas 
Notale RPA Use Case from Warta 
Challenge: Organization was looking at going into a brand-new line of business, something they had never done before (wealth management and annuities), and they needed to provide new products to all the all states within the US 

To do that, they had to bring out about 10,000 independent agents to sell and service these products, who needed to be vetted 
Needed to prove that they had the right training and certifications to be able to do this within the States had to be done this 
Each state had its own regulations 
The projection was that it would take about hiring of 20 people and up to 18 months to do this manually 
Solution: RPA bots & Workflow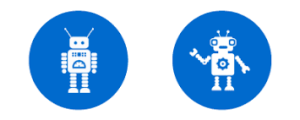 Within three months they able to put bots in place that were able to do the onboarding of all 10,000 people and allow them to go to market 12-15 months sooner 
Several millions of dollars that they were able to make by going to market sooner 
Used Workflow coordination throughout the project. Most bots were used for the project alone and then weren't needed again because the value was already received, and their purpose was served  
Saved some bots for future applicants  
Shift in market: "We can invest in technology, get the value from it, and then walk away because it's so great" -Warta 

Bots can sometimes just be looked at as digital contractors, where you bring them in for several months to do their job and then their contract expires 
You decommission the bot, and you move on with business
Automation Maturity Curve:  
Continuous process improvement 
Five levels of process maturity  

Ultimate state: straight through 

Process flows, there is no human interaction, and then you are left with only the exceptions 
This takes time, so you can apply different automations that you'll replace or eliminate once you've achieved something more or you no longer have use for it but you have the value from it 

Can put a process in place temporarily while you are implementing the final state solution that you are looking at putting in place 
The reason behind automation hasn't changed, but the accessibility to it has 

Accessibility examples:  

6-person company automating tasks  
A company's bots paid for themselves in 3 months 
South American company's automation paid for itself in one day 

To be able to automate, has the domain knowledge, and has time to do it, is now accessible 

Fusion teams: combination of multidisciplinary business domain, IT domain, working together and collaborating, and working on projects from different aspects of projects and solutions independently and together 

Evolves over time until we reach that the final outcome 

Low code, no code: self-service automation, by putting it into the hands of essentially any individual that wants to be able to automate, has the domain knowledge, and has time to do it, is now accessible 

Federated or ungoverned automation by individual departments while IT is working with low code tools (but low code more suited for their personas and types of problems) 
Overarching process governance and process optimization initiatives where you're overlaying the kind of governance and end-to-end orchestration layer that's using some of these automations that are being developed in a Federated manner and ungoverned by the business and bringing them all together to accelerate the value that the organization is striving for
IBM Workflow Product: Trends they are looking at in the process automation, business automation space… 
Accessibility:  Moving from low code, no code to automation generation through observation 
Observing what people are doing and being able to generate RPA, bots or task flows. 

Being able to generate process flows that do what you do by observation and can generate them and then go through a level of you know self-validation 

Not just giving you access to it but making it relatable so that we all work together and we're preserving the individuality of humans. 
AI and Machine Learning: applied across all business automation and specifically around Workflow and RPA 
 

Digital Labor: Watson Orchestrate

AI digital assistant or employee that can curate a set of automations that are relevant to your job and understands what you do in the systems you work with and then through natural language, it can understand your intent and automate the tasks and activities that you need to do on a day-to-day basis 

Gives you that freedom of how you want to work improves the enjoyment you have at your work and leverage automation within the context of your day 

It knows how to work with all the systems in the company for you to achieve the outcomes that you're asking for
Overview:
Measure and plan: 

Things are constantly changing, and if you're not measuring it, you don't really know the true impact 
If you don't measure, you don't know where to improve next 
Take a step back and plan truly understand what your processes are. 

What are the outcomes? 
What are your goals and objectives that you're trying to get to?  
How do you have a plan to actually achieve that? 
Only way to know you're going on plan is to measure back to that plan and see where you're going and what adjustments that are needed 
Automation is never done, it's continuous 
The focus is not technology, it's solving and improving businesses and problems for businesses 
The biggest benefit of hyper automation is the overall impact it will have on the human being in the end of the day
Watch Episode 9 Interview with matt warta Now
are there more episodes?
YES! Bots & Thoughts is officially on all podcast streaming platforms. Check it out now!
https://www.salientprocess.fm/
Have a topic idea? Let us know!
We would love to hear from you. This podcast is for you, and if you have something that you want to hear, we would love to know. This form is also a place for you to ask questions or get in touch with our Salient Process team. 
Submit a request for a podcast topic here❗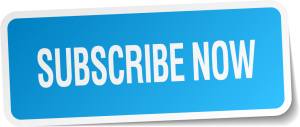 👉Subscribe to Bots & Thoughts: The Hyperautomation Podcast Here
👉Subscribe to our Spotify Here
👉Subscribe to our Apple Podcast Here
👉Subscribe to our Google Podcast Here
⏩Subscribe to Salient's Monthly Newsletter Here 
🎤Be our next guest! Sign up Here
📲Contact our Podcast Host Here 

  ⏩LinkedIn
👉 Follow Bots & Thoughts on Here
👉 Follow Salient Process Here
👉 Follow our Podcast Host Here
RELATED CONTENT