Measure What You Manage (and Automate!) with IBM's Jeff Goodhue
Host, Jimmy Hewitt, sat down with Jeff Goodhue, Americas Technical Sales Leader for Business Automation at IBM to discuss the evolution of Business Automation. You will hear about the significant development within systems, people, and processes overtime. The two also discuss uniting the business side of an organization with the technology side, and all that entails. From planning and setting a baseline, to finding the right balance of analysis, you will hear ample advice on how to unite the business and IT as one entity!
Watch Episode 20 interview now!
Follow along with the episode now!
Guest: Jeff Goodhue, Americas Technical Sales Leader for Business Automation at IBM
IBM Americas team: North America, South America
~80 people
Utilizes Client Engineering team
Solution architect at heart
Education: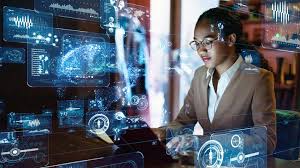 Engineering degree: Systems engineering
Focused on requirements, big problems, big systems, multiple things working together, and the requirements that allow them to design, execute, and build those systems
Focused on people and how they interact with systems, not just the systems alone
Prior Career:
Worked in various technical roles and business roles dealing with requirements analysis and design
Loves design work
Requirements: Relationship between people and requirements led Jeff to the business side of requirements
Has a background in software and engineering
Could help bridge the gap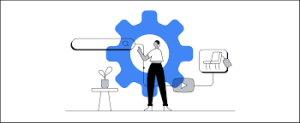 Modeling:
Learned modeling for technologies and notations like UML, BPMN, DMN, etc.
The case and document notations led Jeff to talk to clients about bridging the gap of business in IT
Focus: Three ideas that come up often with clients…
Systems: Technology aspect
Processes: Methodologies
People: Being able to work across systems
Jeff is in charge of ~80 IBM teams
Each technical team member/specialist/architect like Jeff works with ~10 different clients a quarter
Equates to ~800 clients a year
Extends outwards to other IBM teams who focus on automation as a whole, not just on business automation
Includes Workflow, RPA, process mining, content and extraction, etc.
Working with business partners extends reach
Automation Trends and Evolutions over past 5 years
Systems
A lot better tools
Moved from code to models to low-code, no-code capabilities
Changed from drawing out a picture of a process and slowly turning it into low code, no code space to bringing the principles of low code, no code into everything a company does
Bring in business people early, in the middle, and after deployment
Artificial intelligence brought in capabilities that allow us to move quicker, do tasks we couldn't before, or do tasks in an easier way
Continue to improve software and platforms
AI has made progress and be useful in certain ways but can do more in future
Continue to modernize underlying containers and integration to make systems work

Containers example: Client is designing a new version of an existing application
It is currently running on premises in a pair in one of their data centers across Metro region and in another on the other side of the city
New version: Synchronous instead of asynchronous

Solutions active from far away outside of the metro pair

Kubernetes and hyper scaler cloud are topics that are coming up with clients
People
Still a lot of challenges with people. People get in the way of themselves
A lot more understanding by people of the methodologies and processes
Improved tooling has brought more people in
Brings people in that wouldn't have been able to communicate, build, and execute themselves otherwise and now they can with the tools
People are learning how to be smarter than themselves
We used to expect the computer to tell us what was next, walk us through a process, etc.
Now we are also letting people make their own decisions using the information, tasks, recommendations with AI, content extraction from documents, etc. at hand
People are training the systems to be able to give them the right data and recommendations
Asking for more from systems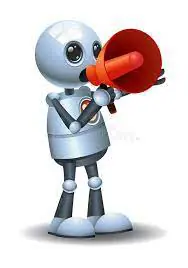 People are asking for more
People are looking for work that is interesting more often, and they're asking systems to help with that
Many partners are looking to see how they can build something to help you more
Examples: Natural Language and Artificial Intelligence developments
Asking a chatbot to find a number from a report, combine it with other data, and return it in a visual way
Intersections of multiple API calls, but in a natural language sense
Process
Processes have improved as a whole
Used agile and iterative playbacks
Uptick in process mining
New methodology of design thinking

Design thinking has been a big proponent
Applying process mining, thought process, data discovery, etc. to the original modeling types of methodologies and processes

Agile and design thinking can help drive the way we are building solutions, applications, and our own processes
Process of training systems is becoming easier
Finding different ways to do the same tasks
Breaking down silos across divisions and departments is becoming more important
Uniting Business and Technology
Start immediately with planning:
Design thinking
Training
Modeling
Work with your business partner
Pick the right methodology for your team and the challenge you are solving

Prioritization what is important for the particular project
Involve the business throughout planning
Find the right balance of analysis:
Don't do too much or too little, or you will get stuck
Will help you not do as much rework and fixing later on
Set a baseline:
Examples: model mining, user interviews, KPIs, metrics
Multiple baselines are helpful
Without a baseline, you will face big challenges
Help bring the business and IT folks together

Can have a common baseline to work together to improve
Time to Value
Baselines help us figure out time to value:
Can do assessments either up front or right at the beginning or in the initial phases
Pilots of projects can really help
Involve business early and often:
The business is much more likely to involve themselves, feel ownership, move forward with the solution, and continue to improve over time if they see time to value
Continually reassess:
You need to prove to yourself that you are still delivering value and going to get the payback, RTO (Recovery Time Objective), TCO (Total Cost of Ownership), etc. in whatever timeframe you determine
Reassess the most important priorities
Make adjustments where needed
Define value and use digital business automation software to achieve improvements on those value metrics
KPIs and Process Mining:
Both are helpful, especially when used together
But KPIs don't tell you the how
We have gotten very good at operations, intelligence, and dashboarding as well as mining and data discovery

Now bringing the two together
Process mining can help with continual reassessment
If you have gotten the baseline and metrics in your systems from version one, then you can feed them into mining
Can see a process model
Can see a different understanding or overlay on cost, time, dollars, or whatever other business metrics that you are interested in
Can help you decide in your continuous reassessment
Mining can provide you with insight and even recommendations in the future
Mining is not only helpful on the upfront process discovery and establishing your baseline, but it also helps with the continuous monitoring of that baseline after you've implemented your automation
Use case:
Client: Healthcare payer and provider space
Challenge: looking at different ways to predict or recommend information to doctors and nurses

Get access to data in a secure manner in a healthcare setting, and then being able to use the data in a timely manner

Solution: Workflow for decisions

Make timely decisions and recommendations

Proof of Concept (POC): client comes into doctors, data is there, their history is known, their current presentation at the clinic is known, and the technology can make a recommendation to the doctor/client immediately

Recommendations can be iterations, reminders to follow-up with a client, etc. so doctors don't have to remember everything
Key Ideas from Episode:
Systems, processes, and people have all evolved over the last 5 years
Systems:

Moved from code to models to low-code, no-code capabilities
Better tools, software, and platforms

Processes:

Agile, iterative, and design thinking are big proponents
Applying process mining, thought process, data discovery, etc. to the original modeling types of methodologies and processes

People:

Looking for work that is more interesting, and asking systems and new tools to help with that
Better understanding of methodologies and processes
To unite the business and technology sides of your organization: start with planning, find the right balance of analysis, set a baseline, involve the business early and often, and continuously reassess
Focus on time to value
KPIs and process mining can work in junction for baselines and reassessments
Link the practices and processes of the people and tooling (systems)
Common pain point: rework
Figuring out what process, decisions, or tasks can be individually automated and made better
Reworks: what issues are causing the problems in the middle of a process
Artificial Intelligence has a lot of individual success currently, but has a lot more potential
Natural Language
Recommendations
WATCH EPISODE 20 INTERVIEW WITH Jeff Goodhue NOW
ARE THERE MORE EPISODES?
YES! Bots & Thoughts is officially on all podcast streaming platforms. Check it out now!
HAVE A TOPIC IDEA? LET US KNOW!
We would love to hear from you. This podcast is for you, and if you have something that you want to hear, we would love to know. This form is also a place for you to ask questions or get in touch with our Salient Process team. 
Submit a request for a podcast topic here❗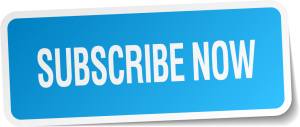 👉Subscribe to Bots & Thoughts: The Hyperautomation Podcast
Here
👉Subscribe to our Spotify
Here
👉Subscribe to our Apple Podcast
Here
👉Subscribe to our Google Podcast
Here
⏩Subscribe to Salient's Monthly Newsletter
Here
🎤Be our next guest! Sign up
Here
📲Contact our Podcast Host
Here 

  ⏩LinkedIn
👉
Follow Bots & Thoughts on
Here
👉
Follow Salient Process
Here
👉
Follow our Podcast Host
Here
Related Content